Finally, after being sick for what feels like tooooo long, I was able to get some pictures done. Also, it was so fortunate that my busy boyfriend had some time to take my pictures…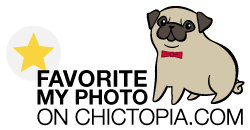 My absolute obsession is this black skirt. I wanted to get the skirt exactly like this one for the longest time, and I got so lucky to find it at Marshall's in Mountain View. It is Wilster, and I actually purchased it for about $40. Never ever in my wildest dreams have I thought I can ever find it for such a bargain price!
The scarf was my find on the streets of fabulous NYC. Some street vendor had it for $5, so I grabbed it. About the same time I met this wonderful 16-year-old girl from Kazan, Russia. Her name is Nelly and she was visiting my cousin in Boston. Shortly, she was all things scarves! She taught me how to braid a scarf. I am inserting a little picture tutorial below. I hope my (poor) Photoshop skills helped me explain the process.
The trick is to have a long scarf – that way you can actually wear the braid around your neck. If it is a silky scarf – you can tie it around your hair. This scarf is very thick and somewhat short for braiding – so I chose to put it around my wrist.